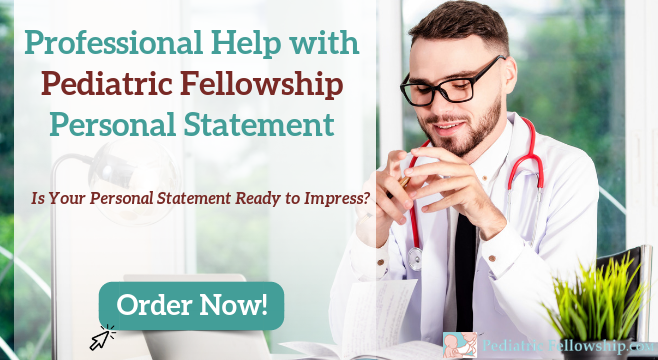 Why Do You Need to Meet the ERAS Deadline?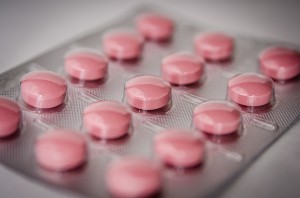 The Electronic Residency Application Service or ERAS provides a service to fellowship applicants allowing them to upload their documentation, search fellowship programs and to then apply to them. This service is provided through the Association of American Medical Colleges (AAMC) and provides you access to more than 400 teaching colleges and around 160 medical schools.
But if you want to ensure that you get the place that you want you will have to ensure that you get your applications completed on time, not just through ERAS but also through associated programs such as the National Residency Matching Program (NRMP or The Match.) This means doing some research to confirm when the cut off dates are for the various steps in each program for fellowship applications.
ERAS Requirements
Your application no matter what speciality or program you are applying to will require all of the following to be uploaded through your MyERAS login or through the office of the dean:
[checklist_in_post]
The ERAS fellowship application form
Personal Statement; you may upload multiple versions for different specialities if required
Medical School transcripts
MSPE; Medical Student Performance Evaluation report
Create a list of authors to request your Letters of Recommendation (LoRs) from
PTAL or Postgraduate Training Authorization letter for applicants to California
The United States Medical Licensing Examination (USMLE)
For international medical graduates (IMG) your ECFMG status report; Educational Commission for Foreign Medical Graduates
[/checklist_in_post]
ERAS Fellowship Timeline for Your Pediatric Application
Your AAMC ERAS timetable for fellowship programs follows the following schedule:
June 9
You can get your ERAS token from the EFDO (ERAS Fellowships Documents Office.)
Register through AAMC for your MyERAS account using the token provided.
Start to complete your data and upload all necessary documents
Send out requests for LoRs
July 15
Those applying to July cycle programs can begin to make their applications.
December 1
Applications to December cycle programs can be made
Match results for the July cycle will be made available (exact date notified closer to the time)
You will also want to use the Match; NRMP (National Resident Matching Program. This is applied to separate and those programs that will use the match to take your data direct from ERAS. This has specific dates for the different specialities that you could apply to. So for pediatric fellowship the following dates are used:
| Fellowship | Year | Match Opens | Rank Order Listing | Quota Change Deadline | Rank Order List Deadline | Final Match Day |
| --- | --- | --- | --- | --- | --- | --- |
| Pediatric Rehabilitation Medicine | 2016 | 9/9/2015 | 11/4/2015 | 12/2/2015 | 12/16/2015 | 1/6/2016 |
| Pediatric Surgery | 2017 | 1/20/2016 | 3/23/2016 | 4/20/2016 | 5/4/2016 | 5/18/2016 |
| Pediatrics Specialties (Fall Match) | 2016 | 8/26/2015 | 10/21/2015 | 11/18/2015 | 12/2/2015 | 12/16/2015 |
| Pediatric Specialties (Spring Match) | 2017 | 2/3/2016 | 3/30/2016 | 4/27/2016 | 5/11/2016 | 5/25/2016 |
For future years you need to always check the NRMP Calendar as soon as they open in September so that you have the specific dates for your application. NRMP can be registered with from September and you will be able to provide your rank order list specifying which order your preferences are in using the dates in the table above.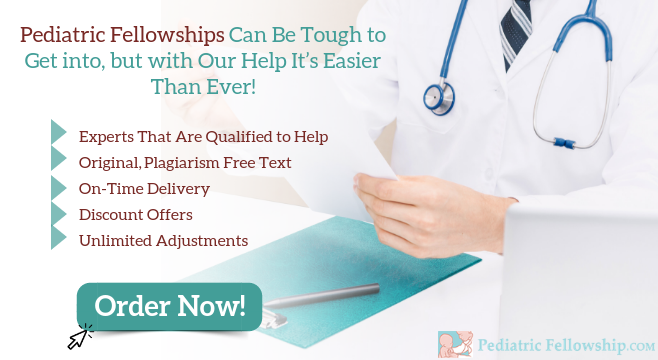 We Can Help with Your Pediatric Fellowship Application
Failing to get the pediatric research fellowship that you really want can have a huge impact on your future so you will want to ensure that you have an application that is going to grab the program's attention and get you noticed. Achieving this is not easy however and is why you may want to use a professional and highly specialized service such as ours for help. We offer support with writing, editing and coaching for all parts of your application through experts that are ideally qualified to help you.

Our experts hold postgraduate degrees within the fields in which they help and have many years of experience in providing support with your ERAS documentation. All work is done from scratch with direct communication between you and our experts ensuring that it is completely unique and never plagiarized. We also provide free proofreading to ensure that any work provided is totally error-free. With our on-time and full satisfaction money-back guarantees we are confident that you will be fully satisfied with the help that we provide.
If you want to ensure that you meet the ERAS fellowship timeline just contact our experts here today for specialized help that is tailored to your precise needs!